If you are an experienced kratom user, you probably know dozens of online vendors and headshops who offer a wide variety of kratom products. And you've most probably have noticed that the price difference among kratom vendors can be quite significant. Although going for low-priced products might seem tempting, many times it's not worthy. In many cases, choosing the low-priced products will result in low-quality and you will end up buying the product from another vendor, hence doubling the cost. But what is the reason for the price difference among vendors? Besides quality, is there really a difference between cheap and expensive Mitragyna Speciosa? What should you pay attention to when you are searching for a new vendor? We will try to answer all these questions and more in this article. So, keep reading below to learn the differences between cheap vs. quality kratom.
Cheap Vs. Quality Kratom: Reasons for the Price Differences
There's no doubt that Mitragyna Speciosa is not always an affordable herb. The main reason for its costly price is that kratom cannot be produced locally. All kratom products that you can see in the market are imported from South East Asia, especially from Indonesia, which, at the time, is the main kratom exporter.
On the other hand, many times kratom vendors face problems that other merchants won't experience so often. As you know, the FDA has had kratom under the spotlight for some time. One of the main consequences is that kratom shipments are held in customs for long periods (sometimes months).
Now that you know why kratom is so expensive, you may be wondering why the price differences among different vendors. See some of the main reasons below:
Potency. When you buy cheap kratom you are probably buying a low-quality less potent herb.
Source. Typically, kratom is imported from Indonesia. High-quality kratom vendors have established relationships with Indonesian farmers and producers to ensure that all kratom that they import keep high standards. Nevertheless, keep in mind that Mitragyna Speciosa is a natural product, so 100% consistency is not always possible.
Trusted vendors are usually more expensive. The reason for this is that they make sure that all the kratom that they sell if of the best possible quality. Besides, most of them offer guarantees and customer support that you won't find in cheaper sources (i.e.: returns policies, free samples, reward programs…)
Lab tests. High-end kratom vendors test all their batches periodically to make sure that all their products are free from contaminants and dangerous substances, such as salmonella or heavy metals.
Why Avoid Cheap Kratom?
Mitragyna Speciosa has become popular in the US among many people who rely on it to manage chronic pain, reduce anxiety, achieve better sleep, get extra energy and to come off dangerous opioids. Although dosage varies among users, in most cases, they take one or more doses throughout the day to relieve their symptoms. For this reason, many individuals feel tempted to buy low-priced kratom. But this is not always a good idea.
The are many reasons to avoid cheap kratom, including:
Quality: if you are an experienced kratom user you already know the huge difference between cheap vs. quality kratom. Using low-quality kratom many times result in a poor experience with various consequences, i.e.: low effectivity or unpleasant side effects. Low-effective kratom will force you to re-dose more frequently so, in the end, you will be spending more.
Buying from cheap, dodgy vendors is not only not recommended, but it can be dangerous, i.e.: in many cases, you don't know what you are buying.
Too good to be true. As we said, kratom is not a cheap herb, so if you feel that the price is too good to be true, you are probably right.
High-quality kratom vendors use independent labs to test all their kratom batches before they make it available for purchase in their shops. Whenever a batch comes back unclean, it won't be sold, so the vendor will bear all the costs.
How to Find Quality Kratom?
Finding quality kratom is not always easy, even when you shop from a high-quality kratom vendor, there is no 100% guarantee that the batch is perfect. As we said, kratom is a natural product, so it can be affected by the seasons, weather conditions and other environmental factors. However, finding a high-quality kratom vendor will ensure that you get the best possible product.
To find quality kratom you should take the following measures:
Buy only from reputable vendors. Browse the vendor's web to find out if they have been in the market for some years and do not trust vendors who come and go. Many times, vendors who have not been established for long are only in the market to try to get as much profit as they can until they shut the shop and don't care about the customers. Also, high-quality vendors usually have a returns policy in place and strong customer service departments.
Online reviews will help you identify which vendors offer high-quality products. You can refer to independent reviews' sites such as Yelp and Trustpilot.
Social media reviews are also a great source to find independent reviews and opinions. Reddit has many kratom threads and sub-threads that will help you identify good kratom vendors.
Some blogs elaborate "best vendors lists" that they update periodically and can be useful if you are new to kratom.
Once you have identified some vendors, you can purchase sample or variety packs to try some of their most interesting products. This will allow you to determine if their products are what you are looking for. Additionally, if you are new to kratom, it will help you identify the best kratom strains for you.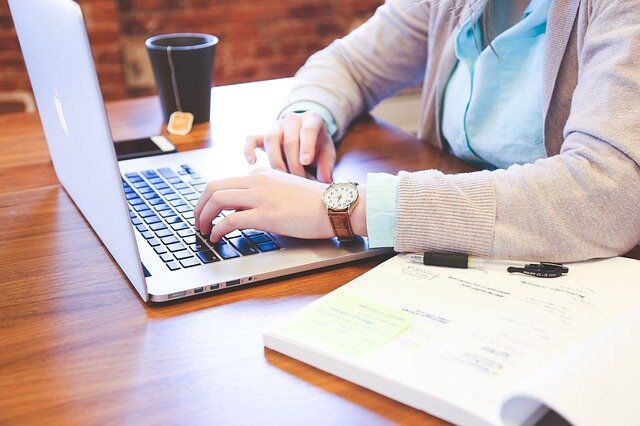 How to Get More Out of Your Kratom
Buying high-quality kratom can be costly, so you should use it wisely and not waste it. So, there are some measures that you can take to get the most out of your kratom:
Measure your dose. Use the lower dosage possible to get the effects that you are looking for. This will also help you prevent tolerance. The good news is that when you use high-quality kratom, you'll probably need a lower dosage than with cheap kratom.
Take it only when you need it. Don't use kratom just because you are used to it. You need to work to discover when kratom works best for you.
Buy larger quantities. Typically, buying kratom in larger quantities will cost you less than if you buy small amounts each time.
Keep it properly stored. When you buy large kratom quantities, they can lose potency over time, so keeping it in a fresh environment, away from light and in a proper container, will help it keep its potency for a long time.
What about you? Do you prefer cheap vs. quality kratom or would you rather spend some more and get the best product? We would love to hear your opinion!