If you have been purchasing kratom for a while, you probably have a favorite vendor already. But if you are new to kratom, you may have just started researching to find a good supplier. No matter if you belong to the first or the second type of buyer, you may have noticed that many vendors are currently offering kratom at very affordable prices. But is everything as good as it seems? Is cheap kratom a good choice or are there hidden risks behind those prices? Keep reading below to discover the dangers of cheap kratom and why you should always buy from a reputable vendor.
Where Does Cheap Kratom Come From?
Although kratom has always been a pricey product, suddenly, Google search results are showing lots of vendors that offer kratom powder at very low prices. While the oldest actors in the kratom industry still sell their products at their usual prices, the newest vendors are offering kratom kilos as low as $80/$90. But how is this possible?
In most cases, these vendors are located in the regions where kratom is sourced. Typically, these are people from Indonesia who are selling their product directly to the final buyer, without intermediaries. So, the product would be sourced, produced, packed in Indonesia, and then sent to you, who will consume it in the US. Although this seems like a good deal, it may have some dangers that you should consider before buying kratom from this source.
What Are the Dangers of Cheap Kratom?
Now that you know where cheap kratom comes from, you should understand what the dangers of cheap kratom are. Is it really worth it?
First, let's put things into perspective. An American kratom vendor must bear high costs that include shipping, logistics, and testing, to name just a few. Local Indonesian vendors don't face most of these costs. And this is where the dangers of cheap kratom arise. Let's explore them in more detail.
What's the Source of Cheap Kratom?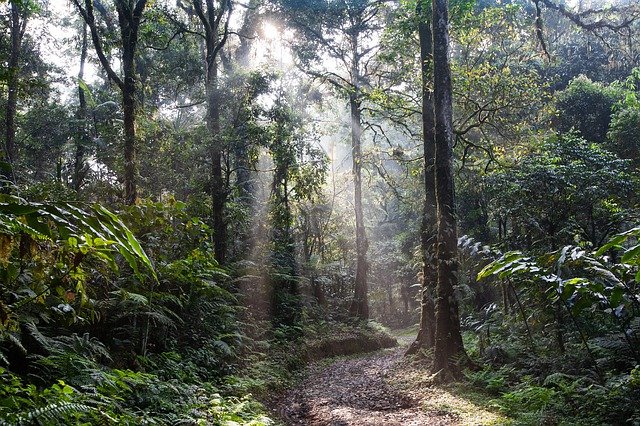 Most reputable kratom vendors in the US have built long-time relationships with farmers and producers in Southeast Asia. They know who they are and how they produce their kratom powder. Through these commercial relationships, they ensure that the kratom that you use is sourced and processed in the best conditions.
Conversely, when you buy cheap kratom, you are purchasing directly from an Indonesian source. For this reason, there's no way to know the conditions in which your kratom powder is produced.
On the other hand, shipping kratom in small packages from the other side of the globe can also have risks, including:
The package can get lost or damaged on the way.
It takes much longer to arrive at your home.
It can be held at customs where you may need to end up paying extra costs. Also, customs may ask questions regarding the legality of importing this type of product.
Other Risks of Cheap Kratom
When you purchase kratom from a reputable vendor, you know that your product is in good condition before it arrives at your home. When you buy from a cheap vendor, you don't know if your kratom is:
Free of contaminants.
Processed in a clean facility.
Handled correctly.
For this reason, we recommend that you always buy from a good vendor, regardless of the more expensive price.
How To Find a Good Kratom Vendor?
If you have been buying kratom for a long time, you probably have your favorite vendors from whom you usually buy. But if you have just recently discovered kratom, finding a good supplier can be more challenging for you. So, here are some tips that you should follow to find the best kratom vendor.
How long have they been in business? Typically, a vendor that has been around for a few years means that they have good relationships with their suppliers and their clients.
Look at their website. If it looks professional, it probably is. A poorly designed, poorly maintained website usually means that the product is equally poorly treated.
Take a look at their blog. Good vendors usually update their blogs periodically and give you useful information to keep you informed about their products.
Find a vendor that tests their products for alkaloids and contaminants. Most vendors that do tests will be happy to provide you with the results of the tests if you request them.
Find out if they have good customer service. A good vendor will always be happy to help.
Read client reviews both on the vendor's website and on independent sites.
Take a look at social media. Good vendors usually keep them up to date.
And always remember, what seems cheaper at first can ultimately turn out to be an expensive mistake.