There are many drugs and medications that can help you relieve pain. However, overusing these substances can result in negative consequences for your health. Thankfully, there are natural alternatives for pain that can help you relieve pain and inflammation thanks to their analgesic and anti-inflammatory effects. Ginger, turmeric, or chamomile are common natural remedies that people use to treat pain and inflammation. But there are other herbs that are not so popular and are very effective in relieving pain and you might never have heard of them.
Natural Alternatives for Pain That You Might Not Have Heard of
Chamomile, rosemary, or ginger are popular herbs to alleviate pain. But they are not the only ones. There are other natural pain relievers that can be very helpful. And these herbs are not so popular, so you might not have heard of them. Due to this lack of popularity, they may not be available in your usual herbal shop, but you can easily find them on the internet.
Kratom
Kratom (Mitragyna speciosa) has gained a lot of attention in the last decade due to its multiple effects. This herb's active compounds are alkaloids that activate your opioid receptors. As a result of this activity, kratom is a one of the best natural alternatives for pain management. But that is not all. Kratom's alkaloids will also give you an energy boost, help you fight stress, or alleviate the symptoms of depression.
But despite its benefits, there is still a lot of controversy surrounding this herb. Many detractors claim that kratom is an opioid that may be addictive. However, many scientists and associations, such as The American Kratom Association, have already proved that kratom is not an opioid and is not a dangerous substance when you consume it cautiously. At Kratom Times, you can find a lot of information about this herb, from dosage to effects.
Akuamma
Akuamma (Picralima nitida) is a tree in the Apocynaceae family native to West Africa. The seeds of akuamma are still part of folk medicine in Ghana, Nigeria, Cameron or Ivory Coast to treat pain, fever, intestine parasites or even malaria.
The seeds of akuamma contain akuammine, akuammidine, and other alkaloids and phytochemicals that have strong analgesic and anti-inflammatory effects. They also act as muscle-relaxants. Furthermore, akuamma also has sedating and relaxing properties. Hence, akuamma seeds can be great natural alternatives for pain.
You can find akuamma powder or whole akuamma seeds. The usual dosage is 2 akuamma seeds (or 250 mg if you opt for using powder). You can learn more about this herb in our post about how to use akuamma. Bear in mind that akuamma can also have side effects, such as drowsiness, numbness or nausea.
Mitragyna Hirsuta
If you are familiar with kratom, the name Mitragyna hirsuta will surely ring a bell. Indeed, M. speciosa and M. hirsuta are both plants in the Mitragyna genus. But unlike kratom, Mitragyna hirsuta has no legal restrictions.
Mitragyna hirsuta grows in Southeast Asia, in Vietnam, Thailand, Laos or Cambodia, where it is also known as "kra thum khok". The most abundant alkaloid found in M. hirsuta is mitraphylline, which also has effective pain-relieving properties. Thanks to mitraphylline, Mitragyna hirsuta is one of the best natural alternatives for pain, even if it is not as popular as other herbs.
The uses of kra thum khok (or M. hirsuta) include pain relief, relaxation, but also stimulation. However, you should be careful with the dosage to avoid unpleasant side effects.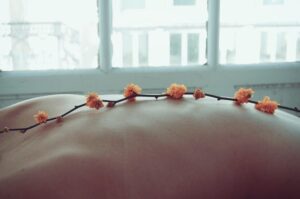 Cannabidiol
CBD (or cannabidiol) is not a plant, but one of the main active compounds of cannabis. Its popularity is skyrocketing thanks to its multiple effects. And very important: cannabidiol does not have mind-altering effects, which means that it will not make you high.
Cannabidiol acts by stimulating the CB1 and CB2 receptors, which are part of your endocannabinoid system. By using CBD not only will you be able to relieve pain. This cannabinoid can also help reduce seizures, relieve the symptoms of depression and anxiety, alleviate the side effects of chemotherapy, and more. It is also a great ally for . Using CBD topically can also be very helpful to relieve pain.
Wild Lettuce
Lactuca virosa (wild lettuce) is an herb that grows in the Middle East, Europe and North America. As its name suggests, wild lettuce is in the lettuce genus (Lactuca).
The leaves of wild lettuce secrete a milky substance called lactucarium that has opium-like effects: analgesic, sedative, and mildly euphoric. Hence, wild lettuce is often known as "opium lettuce". But wild lettuce is not an opioid.
Wild lettuce is one of the strongest natural pain relievers. And unlike other remedies in this list, it is easy to find Lactuca virosa supplements.
Corydalis
While the Corydalis genus comprises almost 500 species, the most popular type is Chinese corydalis. In fact, corydalis is one of the most popular natural alternatives for pain relief in Chinese medicine.
The active compounds of corydalis include tetrahydropalmatine, l-Tetrahydropalmatine, dehydrocorybulbine, and dehydrocorydaline. These alkaloids act by blocking certain receptors in your brain that are responsible for pain. But corydalis may also be useful for relieving the symptoms of anxiety and depression.
Common side effects of this plant include dizziness and nausea. However, there is also a small risk of causing acute hepatitis.
White Willow
Often referred to as "the natural aspirin", white willow (Salix alba) is one of the best natural pain relievers. The bark of this European tree contains salicin, which is a potent analgesic substance and that is very similar to aspirin (acetylsalicylic acid). Moreover, white willow is also useful to relieve the symptoms of flu, treat a fever, or even lose weight. On the negative side, white willow could lead to kidney failure in people suffering from kidney disease. This occurs because white willow bark may reduce blood flow through the kidneys.
What Precautions Should You Take When Using Natural Alternatives for Pain?
While natural remedies and herbs are often safer than conventional drugs and medications, they can also have side effects. Hence, you must use your herbal remedies safely:
Use the right doses and avoid taking high doses
Make sure you buy your herbal products from reliable vendors to avoid contaminated products
Research the plant that you want to use in order to prevent interactions with other herbs or medications
If you have any questions, talk to an herbal practitioner or to your doctor before using an herbal remedy
Remember that safety is very important when using natural pain relievers.