Kratom is becoming a natural alternative to cope with different conditions, such as anxiety, depression or chronic pain. Many people recovering from an addiction also claim that kratom helps them cope with the process.
Thanks to its alkaloids, kratom (or Mitragyna speciosa) has plenty of positive effects that can help many individuals enhance their health. Kratom uses consume kratom to manage pain, cope with anxiety or depression, get an energy boost or cope with opiate withdrawal.
But even although kratom users report that kratom has literally saved their lives, there is a lot of controversy about its safety and its effectiveness. Public organizations, such as the FDA, or local governments have made several attempts to ban kratom, claiming that it is an unsafe product without any real benefits for your healthy. Moreover, the media also spread unreliable news about kratom that contribute to its negative view.
At Kratom Times we want to share the real stories of kratom users. We want you to know how kratom is helping many individuals who have found a lifesaver in this Asian leaf. We have already published the story of D.W, from Ohio, and the story of Brian, from Georgia. In today's post we share a new kratom story: the story of Keith, from New York.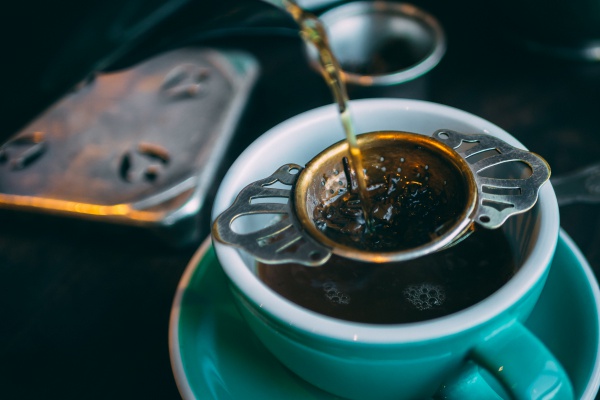 Real Kratom Stories: Keith from New York
Keith is a teacher from New York who discovered kratom years ago when he was looking for a natural remedy to cope with Degenerative Disk Disease, anxiety, and depression. Since then, he has become an active kratom advocate.  He also speaks for the media in this article in the Huffington Post.
Keith Kratom Experience
Keith has agreed to answer some questions about how kratom has improved his life and about how he uses kratom.
How was your life before you discovered Kratom?
Prior to finding Kratom in 2011 I was suffering from Degenerative Disk Disease, anxiety, and depression because of the chronic pain I was in. I was diagnosed in early 2000 after an MRI. And I was not given many options at the time. I could have tried surgery, but I was only 28 years old and refused to chance a spinal surgery at that young age. I was unable to live an active lifestyle. I was unable to exercise. I was gaining weight rapidly. I was 289 pounds at my highest point in 2010. I was married in 2004, and my wife was watching me suffer on a daily basis. I used to use every single sick day each year because I could not even stand up. As a Teacher, this pain was ruining my life and my career. I was slowly getting worse and worse each month.
How did you discover Kratom?
I had suffered enough for a decade and decided to Google "NATURAL PAIN RELIEVERS". My search yielded a Southeast Asian tea leaf called Kratom. I was skeptical at first, but read everything I could about it, and found hundreds, if not thousands of people on Facebook and Twitter swearing that Kratom had saved their quality of life by reducing pain, anxiety, and depression. Suffering from all three, I picked an online vendor with great reviews, and ordered my first few ounces of Kratom. On December 16, 2011 I received my first package in the mail. My life was never the same after that.
What do you take Kratom for?
Kratom has been an amazing supplement for me. Initially, I took it to help with my DDD pain, but I quickly saw that it also alleviated my depression and anxiety that had increased through the years. Kratom also gave me a sense of energy, focus, clarity, and motivation. It also sparked my creativity and as a teacher, this was amazing. I began to love my job again, and my students loved learning from me again.
What's your Kratom routine?
My routine is simple. I make two cups of Kratom tea per day. Each cup has approximately 5-7 grams of Kratom powder in it. I drink one cup as soon as I wake up, and within minutes of ingestion, the DDD pain melted away and I felt a wonderful sense of well-being and contentment. This amazing feeling lasted all day. I would use a blend of all three colors as time went on so that I could get the full spectrum of Kratom's effects. In the evening, I would just use a red strain to help relax the pain in my back as well as my mind. It would also help me sleep.
What are your preferred Kratom types/strains?
I have found uses for all strains. There are so many options out there now, but I would stick with what worked best for me. Green Malay, Red Borneo, & While Maeng Da from various vendors. I shopped around for years before I came upon a vendor that offered consistency, lab testing, and had an amazing safety profile as well. That vendor has invested a lot of money to become cGMP compliant per the FDA requirements.
Did you try other treatments before Kratom?
My other option in 2010 was to take opiate pain relievers (Percocet 10/325). I tried one bottle of those but they did nothing for the pain, made me nauseous, and I could not drive when I took them. Effectively, they made me useless. I hated the way they made me feel. I never even finished the first and only Rx I was given, and opted for OTC meds. Aleve, Tylenol, and/or Advil were my choices. All three of those did damage to my body. I got bleeding ulcers from Aleve, and had liver and kidney levels that were not normal for a guy my age because I was taking all of these medications on a daily basis to try to mitigate the pain.
How has Kratom improved your condition?
Since beginning Kratom in 2011, I have built a full gym in my house, began a daily exercise regime again, and got back to the active lifestyle I loved. I went skiing, played racquetball, and was able to dance again. I really missed being a part of all of those activities. And I lost 109 pounds because I was able to exercise again. Stopping all of the OTC meds gave my body the break it needed to heal. All of my organs are now perfect, and I have shown no adverse effects from Kratom use at my current age of 46. In addition, I have not taken a DDD pain related sick day in 7 years. My back pain has never returned since I began Kratom. The weight loss has helped my chronic pain significantly, but I would have never lost the weight without Kratom.
How would a Kratom ban affect your life?
A Kratom ban would be a disaster on my life. I am a very busy man. I am a teacher, a husband, a son, a father to two amazing Dachshunds, and a very active member of my community both at work, and at home. And I exercise daily. My marriage has gotten so much better because I could be PRESENT, and not just complaining all the time, leaving my wife with all the responsibilities of marriage. I cannot imagine what life would be like without Kratom.
When I found it in 2011, I felt like the luckiest person alive. I had found my fix, and I didn't need to go to any Doctors, nor did I need any prescription medications anymore. To take that away now would destroy my routine and my quality of life. I still have DDD, but you would never know it thanks to Kratom. I have spoken to all my Doctors about Kratom. And most never even heard of it. I explained what it was and although they could not tell me to use it, the supported my decision to continue with it. As we draw closer to a DEA decision, my life is once again full of anxiety not knowing what is to come.
Is there anything else you want to add?
In closing, I would like to say that I have become a huge advocate of Kratom both online as well as in person. I have helped hundreds of people find Kratom, and every single one of them has thanked me for SAVING their lives in some capacity. I had some friends hiding their addictions to opiates. But when they saw my news stories or online posts, they asked me about it. I simply told them my story and my journey. They tried it, and it worked for the too
Kratom is good for so many things. It is not just for SUD (OUD). I have spoken to hundreds, even thousands of people on social media with stories just like mine. I have seen firsthand, people stop using opiates altogether with Kratom. My own father was able to stop after 30 years of using Rx opiates.
To take this amazing herb away from the American people will be a death sentence for some, and a sentence back to chronic pain for millions of others. I have taken many breaks for various reasons, and I've never felt any withdrawal symptoms. I truly hope my story can motivate others to try it, and I really hope that the FDA, CDC, & DEA see the amazing potential of Kratom, and regulate it. A ban would be a tragic mistake that will affect millions of people that have gotten their lives back with this amazing botanical.
Share Your Kratom Story
Sharing your kratom story is a great way to fight for kratom. Let the world know how kratom is helping you, so everybody can learn about the benefits of this natural product. If you want to share your kratom story in Kratom Times, please let us know in the comment section below. We look forward to knowing and sharing more real kratom stories. By sharing your kratom story, you are becoming a kratom advocate fighting to protect it.