Although kratom has become very popular in recent times, thanks to its properties, there are many people who won't give it a second try due to its strong taste. That's why many users mix kratom with sweeteners to try to cover its flavor.
Following a series of kratom recipes, we would like to present you with a special way to take your kratom dose. If you have a sweet tooth, keep reading to learn how to prepare kratom macarons.
Basic Kratom Macarons Recipe
Although making macarons may seem hard to many people, it is easier as it sounds with this recipe. However, consider that you should have at least medium cooking skills to prepare kratom macarons.
Finally, always remember to measure your kratom powder well, so you'll know how many macarons you should eat to get your kratom dosage.
Ingredients for the batter
1 ¼ cup almond flour
1 ¼ cup confectioners' sugar
55 gr. egg white
50 gr. egg white
¼ cup sugar
2 drops lemon juice
1 pinch salt
Food coloring (optional)
Regarding the egg whites, they should be at room temperature and aged. This means that you should separate them from the yolks and let them sit out overnight before preparing your macarons.
Directions to prepare the batter
To prepare the dough, add the confectioners' sugar, almond flour and the pinch of salt in a bowl and mix well. Don't forget to sift the flour and sugar first. Then, add the 55-gr. egg white and use a spatula to keep mixing until you get a fine texture. If you prefer, you can use a food processor or blender to prepare the dough.
Once the flour and sugar are perfectly mixed, add a few drops of food coloring and mix until you find the color that you are looking for. (This step is optional, but it will give your macarons a better appearance). Put aside.
Now, beat the rest of the egg whites with a pinch of salt until stiff. And remember to make sure that they are room temperature!
Pour the ¼ cup sugar and the lemon juice drops in a high saucepan and heat until the sugar dissolves and it's clear. You must use medium heat and stir constantly. Then pour it over the egg whites and keep beating. It will be ready when the mix form stiff peaks.
Add the previously mixed almond flour and sugar to the beaten egg whites. Don't throw the whole mix at a time, do it little by little. Use a spatula to gently fold the ingredients until combined. And continue to fold slowly until the batter falls into ribbons. When the mix it's ready, you'll be able to form a figure 8 when holding the spatula up. Let it sit uncovered for 20-30 minutes.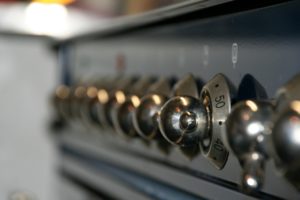 Directions to bake the macarons
Place a round tip in a piping bag and fill it with the batter and cover a baking sheet with parchment paper. Then, place evenly sized rounds onto the parchment paper to form around 2-inch circles (leave at least 1-inch space around them). To get rid of any air bubbles, gently tap the baking sheet on the counter or any flat surface 4-5 times. Let the batter dry for 1-2 hours before baking.
Preheat the oven to 300˚F (150˚C).
When you feel that you can touch the macarons and the batter don't stick, bake them for 15 minutes. You'll know that they're ready when the feet are well-risen, and the tops are crisped.
Let them cool before removing them from the parchment paper.
Ingredients for the filling
½ cup butter
1 tbsp milk
1 1/8 cup confectioners' sugar
2 tsp kratom powder
Directions to prepare the filling
Beat the butter at room temperature until creamy and fluffy.
Then, add the tsp milk, confectioners' sugar and kratom powder and mix.
Transfer the mix to a piping bag with a round tip and fill in the macarons with it. To do this, add some butter to a macaron shell and then top it with another shell to form a sandwich. And repeat this process until you fill all the remaining macaron shells.
Let the macarons sit in an airtight container for 24 hours.
Enjoy!