Muira puama is a small tree in the Amazon that has been used as a traditional aphrodisiac in South America for many centuries. Thanks to its efficacy as a libido booster, the popularity of muira puama is growing quickly in other parts of the world. In this post, we will show you three aphrodisiac drinks with muira puama that will boost your libido and enhance your love life. Are you ready to spice up your love life? Keep reading to learn how to boost your passion!
What Is Muira Puama?
Muira puama commonly refers to the two different species of the Ptychopetalum genus. That is, P. olacoides and P. uncinatum. These trees are small and have white fragrant flowers and both grow in different areas of South America.
The native Amazon tribes from the Rio Negro river in Brazil used the bark and roots of muira puama as a natural aphrodisiac. That is why, this tree was commonly referred to as "potency wood" —and still is. For many centuries, muira puama has been a common remedy to treat a lack of sex drive and erectile dysfunction in South America. But this plant has also been used as a general tonic to alleviate neuromuscular problems, rheumatism, flu, menstrual cramps, gastrointestinal issues, and even to fight hair loss.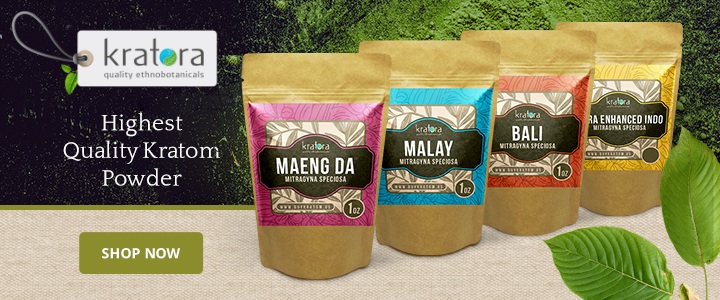 What does Muira Puama Do?
The first studies about muira puama date back from the 1920s. Most of the research about this plant focuses on its ability to fight sexual problems. However, there are also studies on the potential of its constituents to improve cognitive issues. The active elements of this tree include fatty acids, plant sterols, essential oils, triterpenes, and an alkaloid called muirapuamine. Thanks to scientific research, we know that muira puama may be a useful ally for many conditions and issues:
Erectile dysfunction
Low libido
Fatigue and neurasthenia
Nervous disorders
Digestive issues
Pain
Hormone imbalance
Menstrual cramps and premenstrual syndrome
Cognitive issues
Aphrodisiac Drinks with Muira Puama
Muira puama is usually consumed in a 4:1 extract, that can come in alcohol tincture or in powder. So, we have taken into account those formats for our recipes.
These aphrodisiac drinks are all very different: you will find a chocolate shake, a fruit alcohol-free cocktail, and even a rum cocktail. But all of them will boost your libido in a delicious way!
Aphrodisiac Chocolate Shake
Just like muira puama, cocoa also has aphrodisiac effects. But it also contains tryptophan, an amino acid that helps your body produce more serotonin, so it will also help you improve your mood. Furthermore, chocolate also contains zinc and magnesium, minerals that will protect your bones and muscles. Finally, in this aphrodisiac drink, you will also find ginger, a spice that increases blood circulation and is a natural energy booster. Maybe a milkshake may not sound like the best idea for a night of passion, but no doubt it can be great for a morning of romance.
Ingredients:
1-2 g muira puama 4:1 extract powder / 2-4 ml 4:1 extract tincture
1 tbsp pure cocoa powder
150 ml milk (you can use non-dairy vegan milk, such as almond milk or rice milk)
1 g ginger powder
1 tsp honey
Preparation
Put the milk in a glass or a mug
Add the rest of the ingredients
Stir with a spoon
Drink
Aphrodisiac Fruit Cocktail
This fruit cocktail contains strawberry, mango, and watermelon. And these three fruits boost your endocrine glands, have energizing properties, and stimulate your libido. Furthermore, they also are a great source of vitamins and anti-oxidants. And of course, this combination makes a delicious cocktail (and it is alcohol-free!).
Ingredients
1-2 g muira puama 4:1 extract powder / 2-4 ml 4:1 extract tincture
1 cup strawberries
2 cups watermelon
1 cup mango
Ice cubes
½ cup lemon juice
Sugar or honey (optional)
Preparation
Put all the ingredients in a blender
Mix until you get a smooth texture
Add a bit of sugar or honey if you want it sweeter
Drink it cold
Maracuja and Rum Aphrodisiac Cocktail
Our last aphrodisiac drink is a lovely rum cocktail with maracuja, the juice of the passion fruit. While maracuja has aphrodisiac benefits, the word "passion" actually refers to the shape and colors of the passion flower (or Passiflora), which reminded botanist Carl Linnaeus of the passion and crucifixion of Christ. Would you like to end your day with a night of passion? Well, this cocktail may be what you are looking for.
Ingredients
1-2 g muira puama 4:1 extract powder / 2-4 ml 4:1 extract tincture
60ml rum
60 ml maracuja juice
Ice cubes
Preparation
Put all the ingredients in a shaker
Shake
Drink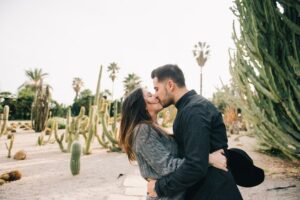 Muira Puama's Side Effects
The side effects of muira puama are usually very uncommon and mild. They include:
High blood pressure (therefore, you should not use muira puama if you are suffering from hypertension)
Stomach upset
Nausea and vomiting
Headaches
Insomnia
Also, the active compounds of muira puama can increase the production of acid gastric. Therefore, you should not use muira puama if you are suffering from peptic ulcer.
We hope you enjoy these aphrodisiac drinks. If you know another combination you want to share with us, feel free to do so in the comments section.