There's no doubt that CBD's popularity has risen dramatically in recent times. You can find multiple CBD products in the market, and even top cosmetic brands have started offering new products containing this substance. But why is CBD so popular? Although there's no such thing as a miraculous product, CBD has many properties that make it interesting for customers and researchers alike. Studies have shown promising evidence about the efficiency of cannabidiol to ease ailments, such as epilepsy, pain, liver damage, anxiety, and PTSD to name a few. Are you curious about cannabidiol? Keep reading this article to learn some things you didn't know about CBD!
Things You Didn't Know About CBD
Despite its popularity, there are still many people who don't know what CBD is about. If this is your case, you'll find some basic information about it below. But even if you are familiar with it, we're sure you'll discover some things you didn't know about CBD in this article.
CBD Is Extracted from The Cannabis Plant
Most CBD users already know that CBD is extracted from the cannabis plant. In fact, CBD (or cannabidiol) is one of the most important compounds of cannabis. But, contrary to what most people think, CBD is not an illegal substance. In most cases, CBD products that you can find in the market are extracted from hemp, which is a variety of the cannabis plant with no psychoactive properties. Hemp is typically used in the food, textile, and building industries and it's a legal plant.
However, there are CBD products that are extracted from the cannabis plant. Typically, these products contain THC traces. THC is an illegal substance in many regions so, if you decide to buy CBD with THC traces (typically full-spectrum products), make sure that it's legal where you live. Keep in mind that, in most cases, THC levels below 0.3% are legal, but we encourage you to research before you buy.
CBD Won't Get You High
This is always one of the top things you didn't know about CBD. Some people are afraid that CBD may get them high and won't use it for this reason. But this is not the case. Contrary to THC, which is cannabis most popular compound, CBD doesn't hold psychoactive properties, so it won't get you high. In fact, according to research, CBD would counter the effects of THC.
It Doesn't Show Up in Drug Tests
Probably, one of the things you didn't know about CBD is that it doesn't show up in drug tests. In fact, this is one of the most common concerns of people who consider using CBD. If this is your case, you don't have to worry. Typically, drug tests will only look for THC, which is cannabis' psychoactive compound, and not for CBD.
However, you should keep in mind that some CBD products contain traces of THC. In this case, it could lead to a false positive. So, if you want to use CBD without it showing up in a drug test, make sure that you use only CBD isolate products.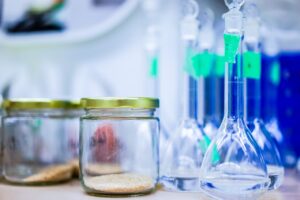 It Also Works in Pets
Did you know that CBD can be used in pets? Like humans, pets have an endocannabinoid system, so CBD can be equally effective in them. Typically, CBD is used in cats and dogs to ease pain, inflammation, and anxiety.
If you consider giving CBD to your dog or cat, make sure that you only buy products that are specifically formulated for them. These products are flavorless and shouldn't contain any THC traces, as it could be very intoxicating for them.
There Are Many CBD Formats
If you are not familiar with CBD, you probably don't know that there are many different formats in the market. And consequently, you can consume CBD in many different fashions, i.e.:
CBD oil
edibles
CBD creams and gels
capsules
crystals
mouth sprays
vaping liquids
So, you can choose from a wide variety of products and get the one that better adjusts to your needs.
Many Unexpected Products Contain CBD
Finally, probably, one of the things that you didn't know about CBD is that there are many products that contain it. As we said, top cosmetic brands have started to include CBD in their products, including anti-aging, hydrating, and moisturizing creams.
On the other hand, the food and beverage industry has discovered the potential of CBD. So, they have started exploring the possibility of creating new CBD drinks. In fact, you can already find CBD beverages in the market.
Additionally, there other CBD products that you can find in the market, such as CBD bath bombs, CBD gummies, and CBD chocolate.
How to Buy CBD?
If all the above has captured your interest and you are considering buying CBD, there are some considerations that you should take into account:
What are you going to use CBD for? If you want to use it to ease chronic pain, anxiety or stress relief, CBD oil would be a great choice. But if you want to ease joint pain or are looking to improve a skin condition, CBD creams and gels could be equally effective. On the other hand, if you are planning to use it in your pet, you should only purchase products that have been specifically formulated to use in animals.
There are various types of CBD products: The most popular are the CBD isolates and full-spectrum CBD. Keep in mind that full-spectrum CBD may contain traces of THC that could show up in drug tests.
Look at the concentration before you buy it. There are many CBD products in the market with different concentration levels. Remember that higher concentration levels would require lower doses. Moreover, if you are new to CBD, it is recommended to start low to see how your system reacts to it.
Find a reliable vendor. If you choose to buy online, pay attention to the site and ask yourself the following questions: Does the site look professional? Do they offer a variety of products? Do they have customer service? On the other hand, avoid sites that offer products that seem too cheap or vendors who seem unprofessional.
Finally, remember that although CBD is a fairly safe product and most people won't experience serious side effects, it is recommended to ask your doctor before using it, especially if you are on medications.
We hope you have discovered some things you didn't know about CBD!