Choosing the right kratom type when there are so many options available in the market can sometimes be overwhelming and even a mission impossible. Especially kratom beginners must research for days before they make their final decision, which sometimes ends being wrong. Despite all the information that you can see online, we understand that finding the right kratom type for you can be hard. For this reason, we have compiled our favorite kratom strains to help you decide. We have already talked to you about our top red and green kratom varieties, so, to end our series, we would like to show you our top 5 white kratom strains in this article. No matter if you are new to kratom and need help to find the right type or if you are an experienced user looking for new strains, keep reading below to discover them!
When to Choose White Kratom?
Before digging into the top 5 white kratom strains, it is important that you know if white kratom is the right type for you and when to choose white kratom.
If you are a kratom connoisseur you may like to skip this part, but if you are just approaching kratom for the first time, this is the first thing that you must understand before determining the right kratom type for you.
As you may know, there are 3 main kratom varieties that are determined by the color of the back of the leaves, namely, white, red and green kratom. We are not going to dig into the red and green varieties in this article, but you need to know that red is mostly relaxing, and sedative and green are somehow in between the red and the white.
White kratom is known for its energizing, uplifting and stimulating properties, and it's favored by individuals who want to get extra stamina to go through their day. In fact, many white kratom lovers use this variety in the mornings as a substitute for coffee. So, if you are looking for a stimulating kratom type, white kratom should be your choice.
The Top 5 White Kratom Strains
If you have already decided that white kratom is the right choice for you, now it's the time to determine which white type variety is the best. Although every person's preferences are different and there is no "one size fits all" with kratom, we would like to show you our top 5 white kratom strains to help you decide.
White Maeng Da
Obviously, white vein Maeng Da couldn't be left out of any top 5 white kratom strains list. Maeng Da, in all its varieties, is possibly the most popular kratom type that you can find. This is mainly thanks to its potency since it is considered one of the strongest kratom types.
White Maeng Da kratom has the following properties:
analgesic
energizing
euphoric
mood-lifting
improves cognition
White Maeng Da is used by individuals who seek to relieve pain without the drowsiness that sometimes, red vein kratom gives. Like most white types, White Maeng Da will help you ease pain whilst providing you  with energy and stimulation.
Regarding the dosage, White Maeng Da will be more energizing at lower doses and more soothing at moderate doses. Although this is a white strain, like all types of kratom, it can be sedative at high doses. So, it is recommended to stay low to avoid sedation.
White Borneo
Originally from the island of Borneo, White Borneo kratom is one of the most popular white vein varieties. As we already mentioned, many kratom users take it as a substitute for coffee in the mornings. If this is what you are seeking, White Borneo kratom is one of the best choices. The properties of this strain include:
energy-boosting
improves focus and concentration
mood-lifting
As we said, White Borneo is used in the morning by individuals who want extra stamina to go through their working days. Moreover, as it improves concentration, it is also favored by people who must carry out important projects in their jobs.
Contrary to other strains, White Borneo will combat fatigue, without giving you anxiety or restlessness. But, since this is a stimulating strain, it's best to avoid it at late hours, as it can keep you awake at night.
Typically, to achieve energy and focus, it's better to keep the dosage low.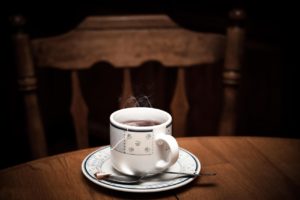 White Sumatra
The island of Sumatra is known for its special ecosystem that its wide variety of animal species, such as the Sumatran tiger, Sumatran orangutan, and many others, which are, unfortunately, critically endangered. At the same time, Sumatra's volcanic soil is the source of many plants, many of them endemic, and, of course, kratom.
Sumatran kratom varieties are very popular and White Sumatra kratom is no exception. White Sumatran can also be found in the market under the name of White Indo.
Contrary to other white strains, White Sumatra provides a wide range of effects, including:
energizing
mood-lifting
relaxing
sedative
analgesic
concentration improvement
The effects of White Sumatra highly depend on the dosage taken. Kratom tends to be more stimulating at lower doses and more relaxing at the higher ones. If you want to experience White Sumatra energizing properties, you should go for low doses. On the other hand, high doses can make you feel sleepy and even experience some pain relief.
White Bali
The Bali varieties come from the Indonesian island of the same name, and they are known for their analgesic and relaxing properties. White Bali kratom holds some of the properties of its red and green partners, as well as properties of its own. Let's see the main effects of White Bali kratom below:
relaxing
nootropic
energizing
stimulant
analgesic
euphoric
Although White Bali has pain-relieving effects, this is not the main purpose why users choose this variety. White Bali is mainly used for its energizing and relaxing effects. Like its Sumatran cousin, this strain is very dependent on dosage. O, as usual, low dosages will be more energizing, stimulant and nootropic (i.e.: cognitive improving) and high doses will promote relaxation.
White Thai
Although less popular than the other types, White Thai is another good option among the white kratom varieties. You may also see some vendors offering White Thai as White Thai Maeng Da since both strains are originally from Thailand. However, the Thai products that you'll find in the market are imported from Indonesia. This is due to the kratom prohibition in Thailand that has just recently been lifted.
Like most white kratom strains, White Thai kratom has the following properties:
energizing
mood-lifting
stimulating
nootropic
Although it holds some pain-relieving properties, White Thai is mainly used for the above purposes. As such, in order for it to bring up the desired effects, it's better to keep your dosage low.
And finally, we would love to hear from you. Do you have any favorite white kratom variety? Is it in our top 5 white kratom strains? Leave a comment below and let us know!