It's no secret that kratom has a very strong flavor that many consumers find impossible to cope with. On the other hand, for many individuals, kratom is the only effective way to ease symptoms of a number of conditions, including chronic pain, anxiety, stress or just to get some extra energy in the mornings. That's why people try to find the best ways to mask kratom's taste or just mix kratom with sweeteners to try to avoid its flavor.
However, there are not many kratom recipes, and it is hard to incorporate kratom to foods. Nevertheless, we have compiled some ideas that you can try to disguise kratom's flavor. If you have a sweet tooth, keep reading to find some delicious kratom muffins recipes.
Sweet Kratom Muffins Recipes
If you like to cover kratom bitterness with sweet foods, try one of the sweet kratom muffins below to cover kratom's taste. They can cover kratom's flavor and they're easy to prepare.
Basic Kratom Muffins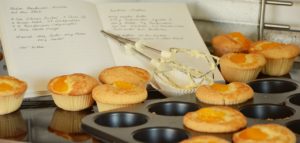 Ingredients:
200-gr flour
2 tsp kratom powder
100-ml milk (you can also use almond milk)
4 eggs
16-gr baking powder
60-gr brown sugar
Directions:
Preheat oven to 350˚F (180˚C).
Grease muffin tin or use bun paper cases.
Sift the flour in a bowl and add the baking powder.
Heat the milk in a saucepan and add the kratom powder until it dissolves (remove any leftovers). Then, add the brown sugar and dissolve well.
Beat the eggs in another bowl, add the milk and mix. Remember to let the milk cool before doing this to prevent the eggs from curdling.
Combine all the ingredients together and let the mix sit for 20 minutes.
Pour the mix into the muffin tin or the paper cases (fill the cases or the tin 2/3 full).
Bake at 350˚F (180˚C) for 15 minutes until they're golden brown. To make sure they are ready, insert a toothpick into the center and check if it comes out clean. When it does, they're done.
Let them cool and enjoy.
Chocolate Kratom Muffins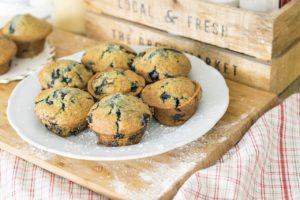 Ingredients:
240-gr flour
160-ml milk
65-gr sugar
2 tsp kratom powder
1 egg
75-ml sunflower oil (or vegetable oil)
80-gr vanilla sugar (if you can't find it, use a few drops vanilla extract instead)
8-gr baking powder
Chocolate chips
Directions:
Heat the milk and add the kratom powder to it. Let the powder dissolve and remove the leftovers. Let it cool.
Pour the sugar, vanilla sugar or extract, sunflower oil, kratom milk and egg yolks in a bowl. Mix well together using a whisk.
Add the sifted flour and baking powder to the mix and keep whisking.
Beat the egg whites in another bowl until stiff and add it to the mix. This time use a spatula instead of a whisk. And let the mix sit for 30 minutes.
Add the chocolate chips to the mix.
Preheat the oven to 350˚F (180˚C).
Pour the mix into a muffin tin or muffin paper cases (3/4 of the cases) and bake until they're golden brown (about 20 minutes). Use the toothpick trick to know when they're done (insert the toothpick and remove, if it comes out clean it means they're ready).
Let them cool before serving.
Apple Kratom Muffins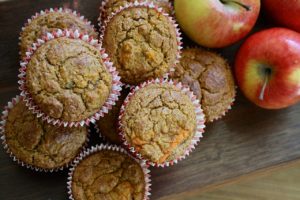 Ingredients:
2 cups flour
2 chopped apples
¼ skimmed milk
2 tsp kratom powder
2 eggs
¾ cup brown sugar
½ cup vegetable oil (preferably sunflower oil)
1 tsp vanilla extract
½ tsp cinnamon powder
1 tsp baking powder
½ cup chopped walnuts
Directions:
Preheat the oven to 350˚F (180˚C).
Mix the flour, baking powder, kratom powder and cinnamon in a bowl.
Mix the sugar and oil in another bowl until creamy. Then, keep mixing and add the eggs one by one, pour the milk and the vanilla extract.
Pour the flour mix to the wet mix little by little and keep mixing.
Add the apples and walnuts and fold using a wooden spoon.
Fill the muffin tin or paper cases to ¾ and bake for 20 minutes. As usual, use a toothpick to check if the muffins are done.
Remove from the oven and let them chill before eating.
Finally, remember to always measure your kratom dose before preparing any of the above recipes, so you'll know how many muffins you should eat to get your dosage.