Natural medicine, herbal remedies, and holistic approaches to health are on trend today. Many people seek natural alternatives to traditional medicine to treat their conditions or to alleviate their symptoms. Although natural alternatives should not replace traditional medicine completely, it is a great aid to help people achieve better health. One of the trendiest products today is CBD. Many products containing this cannabis compound can be found not only online and in headshops, but also major retailers. Additionally, big cosmetical brands have started developing products containing CBD. You maybe have already heard of the beneficial properties of CBD oil for your health, but what you probably didn't know is that topical CBD can also be good for you. In this article, we'll tell you all you need to know about the benefits of CBD for your skin.
What is CBD?
If you are a regular reader of our blog, you probably know what CBD is already. But if you've just come across this herb, there are some things that you should know about before digging into the benefits of CBD for your skin.
Together with THC (tetrahydrocannabinol), CBD or cannabidiol is one of the main compounds of the cannabis plant. But contrary to THC, CBD doesn't hold psychoactive properties. This means that you won't get high from CBD and won't trigger a false positive in a drug screening test.
CBD can be obtained from CBD-rich cannabis plants or from hemp, which is a form of cannabis typically utilized in the food and textile industries. Although we still need more research, CBD has been found to have promising properties to treat or, at least, alleviate symptoms of many ailments.
Properties of CBD for Your Skin
As we said, CBD has many properties for your health. You probably have heard about CBD's beneficial effects on ailments such as seizures and glaucoma. Moreover, anecdotal evidence says that it can alleviate nausea caused by chemotherapy treatment, it can relieve pain and anxiety, and even improve appetite.
Cannabidiol acts upon our endocannabinoid system, which is responsible for many processes, including appetite, anxiety, and perception of pain. But what are the benefits of CBD for your skin? Some of its main effects are:
Antioxidant
Moisturizing
Soothing
Relaxing
Anti-inflammatory
Moreover, CBD contains vitamins and fatty acids that are known to contribute to our skin health, including vitamins A, B, C, D, and E, and Omega 3 and 6 fatty acids.
Effects of CBD for Your Skin
Thanks to the above properties, cannabidiol can be used for many purposes, including:
Antiaging: CBD's antioxidant properties help reduce oxidative stress, which is a state that occurs when there's an excess of free radicals in the body's health. By reducing oxidative stress, it prevents the formation of wrinkles and helps attenuate them.
Acne treatment: CBD has anti-inflammatory, antibacterial, and antifungal properties that help relieve and prevent acne. Additionally, cannabidiol can help prevent the production of excessive sebum, which is one of the main causes of acne. At the same time, its moisturizing properties will help you keep your skin hydrated.
Healthy hair: CBD contains fatty acids that contribute to hair hydration. So, using CBD oil on your hair will help you keep it soft and moisturized.
Psoriasis: CBD can not only alleviate inflammation caused by this condition. Additionally, early research suggests that it may help slow down the growth of immature cells, which is one of the causes of psoriasis.
Allergic Contact Dermatitis: A study performed by the Biomolecular Chemistry Institute in Naples (Italy), observed that CBD could reduce allergic contact dermatitis.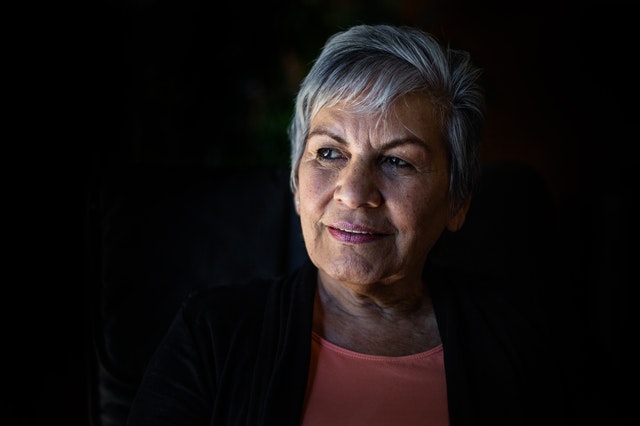 How to Use CBD for Your Skin
If you are considering using CBD for your skin, there are various products available in the market. The most adequate for your skin health are:
CBD topicals (creams, gels, and moisturizers). To use CBD topicals you must simply apply a layer on the area of your skin that you want to treat. They are effective to treat local inflammation, acne, and psoriasis. They are also great moisturizers to use on your face and neck.
CBD oils. They can be used topically or ingested. If you want to use it on your hair, you can mix it with your shampoo or apply it directly on your scalp to treat irritation. Additionally, ingested CBD oil is also effective as an antioxidant and to relieve acne. To ingest CBD oil, you must simply place a few drops under your tongue and allow it to dissolve.
Other CBD products, such as edibles and vaping liquids are not so effective to treat skin conditions.
What to Look for When Buying CBD for your Skin
Before you buy CBD for your skin, there are some things that you should consider first:
Type of product. As we said, there are many products in the market that contain CBD. Consider that, although CBD oil can be applied directly on your skin, creams and gels might be more adequate for this purpose. But if you prefer to experiment with CBD's anti-inflammatory and antioxidant effects, you probably would like to use CBD oil instead.
Choose a reliable vendor and stay away from shady websites or individual vendors who don't offer any kind of guarantee. To identify a good vendor, it's highly recommended to read online reviews on independent sites, such as Yelp or Trustpilot.
Do some research first to avoid buying a product that is not right for you.
Finally, remember that although CBD has many beneficial properties and effects, it's not a cure. So, if you suffer from a skin condition, you should visit a doctor to ask for advice.