Kratom, a popular herb from South East Asia, has many benefits and can help alleviate conditions such as anxiety and chronic pain. Typically, in order to feel its properties, you will need to brew its leaves to prepare tea. Also, many people use the so-called toss and wash method to ingest kratom. This method consists of scoping your kratom dose in your mouth and wash it down with water. But, despite its benefits, kratom has a downside to it: its taste.
So, what does kratom taste like? Some describe its flavor as bitter and earthy, but most people go a step further and say that it tastes like dirt. That's why many users look for ways to cover its flavor. But, if you are a regular kratom user, you'd probably know that it is really hard to mask its taste.
In this blog, you can find numerous recipes that you can use to cover kratom's flavor. One of the ways to effectively do so is by preparing sweet kratom muffins. But if you don't have a sweet tooth and prefer sour foods, why not try to incorporate kratom to these sour kratom muffins' recipes?
Sour Kratom Muffins
Muffins are easy to make and a great way to mask kratom's taste. By incorporating kratom powder to your muffins´ recipes, you'll be able to get all the benefits of kratom, without having to endure its bitter taste. However, you must take into account that you should always measure your kratom dose before preparing any recipe.
So, in order to know your kratom dosage to prepare the muffins, consider the number of muffins that you want to eat to get your dose. For instance, if you think that you'll eat just one muffin, make sure that it contains your full kratom dose. Or, if you are going to eat a couple of muffins, each should contain a half kratom dose. Additionally, to make sure that you are incorporating the right kratom powder dosage, you can add it to the individual portions after dividing the dough.
Cheese Kratom Muffins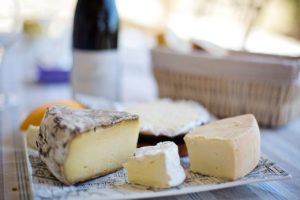 If you are a cheese lover, why not use a cheese recipe to try to cover kratom flavor? In this recipe, we will use Swiss (Emmental) and Provolone cheese, but you can use whichever cheese you like. So, keep reading below to find out how to make it!
Ingredients:
300g flour
100g grated cheese
1 chicken bouillon cube
100g Swiss cheese
8g yeast
2 eggs
150g provolone cheese
½ glass milk
Your desired kratom powder dose
Salt
Pepper
Directions:
Dissolve the yeast in a small bowl with warm water. Then, mix it with 200g flour in a big bowl.
Add 1 beaten egg, the milk, and the greeted cheese to the flour and yeast and mix well until you get a soft dough.
Cut the Swiss and Provolone cheese into small cubes and add them to the mix. Also, add the rest of the flour and a pinch of salt and pepper. Knead until elastic. Separate the mix into portions to prepare your muffins. Now you can add your desired kratom dose to each muffin and keep kneading until it is perfectly mixed.
Grease the muffin tins and fill them with the dough (2/3 full). You can also use muffin cases.
Leave the dough to sit in a warm place. After the dough has grown, you can "paint" it with beaten egg.
Preheat the oven to 350˚F (180˚C). Then bake for 20 minutes.
And enjoy!
Leek and Ham Kratom Muffins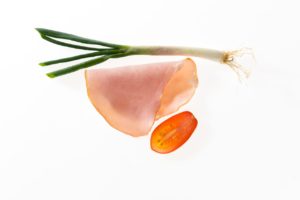 Ingredients:
1 tsp olive oil
150g ham (cut into small pieces)
1 egg
2 tbsp melted butter
1 tsp powder yeast
25g parmesan cheese
80g Havarti cheese
1 leek (finely chopped)
150g yogurt
¼ tsp baking soda
150g flour
Your desired kratom dose
Pepper
Directions:
Cook the leek in a pan at a low temperature until soft. Then, set aside and let it cool for a few minutes.
Add the flour, yeast and baking soda in a bowl and mix.
In a big bowl add the beaten egg, melted butter, yogurt, leak, cheese (greeted or in small pieces), pepper and ¾ of the ham and mix well.
Then, add the flour and yeast to the mix and keep mixing.
Preheat the oven to 395˚F (200˚C).
Divide the dough into portions to fill the muffin tin or muffin cases. Now, you can add the kratom dose to each portion and mix well. Fill the muffin tin or cases with the dough (2/3 full).
Pour the rest of the ham and some parmesan cheese on top of each muffin.
Bake for 20 minutes.
You can eat them warm or cool.
Turkey Kratom Muffins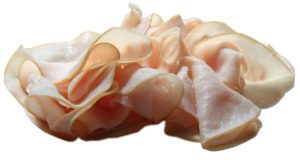 Ingredients:
250g turkey breast
1 onion (medium size)
200g chopped tomatoes
A handful of black olives
5 ½ tbsp olive oil
15g powdered yeast
½ tsp baking soda
1 egg
½ tsp salt
½ tsp pepper
4 tsp white wine
250g yogurt
250g flour
Your desired kratom dose
Directions:
Peel and chop the onion, chop the olives and cut the turkey into small pieces.
Cook the onion in a pan with olive oil until soft. Then, add the turkey. When it's almost done, add the olives and tomatoes until cooked. Remove from heat and set aside.
Preheat the oven to 350˚F (180˚C).
Mix the flour, yeast, pepper, baking soda and salt in a bowl.
Add the beaten egg, olive oil, yogurt and wine in another bowl. Then, add the previously mixed flour to this mix and mix well using a spatula.
Divide the mix into portions and add the kratom dose and keep mixing. Then, fill the muffin tin or cases with the dough (2/3).
Bake for 30 minutes
Enjoy!
How about you? Do you have your own recipe to mask kratom's taste? Let us know in the comment section below!